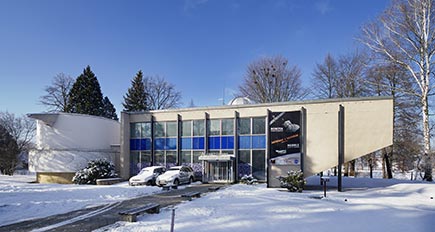 Observatory and Planetarium České Budějovice
Observatory and planetarium České Budějovice is situated approximately 300 metres from the Premysl Otakar II. square in the park at the confluence of the river Vltava and Malse. The observatory in České Budějovice was opened in 1937 as the second oldest public observatory in Bohemia thanks to the South-bohemian Astronomical Society.
About Observatory
© 1996-2023, HaP České Budějovice-Kleť | Realization
Kostax s.r.o.
| Visitors: 3 543 687 from 1. 9. 1996 |
Accessibility Statement